Web Design Woodlands is a professional Woodlands based website design company located in the Spring, Texas and we design websites for clients all over the world.
We specialize in custom website designs, e-commerce, logos, brochures, photography, online marketing, search engine optimization, drone video, 360 tours, multimedia and print graphics.
Web Design Woodlands offers professional custom website design services, advanced search engine optimization and other business marketing services. We can handle every aspect of your custom HTML5 web design, JS animation design, Wordpress Design, Shopping Cart Website, seo project, video production and marketing needs.
We offer custom built html web designs with JS animation headers, professional vector logo design, professional business cards designs and printing, stand-out brochure design and printing, quality website hosting, industry specific effective search engine optimization, domain name transfers and maintenance, video editing and packaging, DVD creation and packaging, 360 virtual tours, drone video and photos, photography, email set-up and training, ecommerce shopping carts and client maintained photo and video galleries!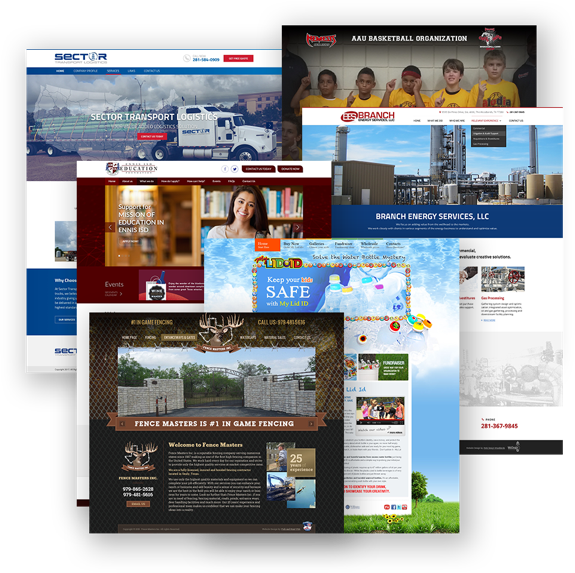 Our Designs have a creative, unique graphical look, but also are easy to navigate.
Web Design Woodlands features an integrated team of web consultants, creative custom web designers, organic seo text writers, graphic designers and marketing professionals that know how to get online results.
A major part of marketing your business to your customers is the image that the business and its products has with the end user in that particular market. We assist you with the proper design and display of a corporate wide image that is consistent throughout all of your marketing materials.
The creation of a graphical identity via logos, website and marketing materials to represent a business, organization, or product is a complex and involved task. However, we are up for the task and we take great pride in creating a professional look for your business. An effective design needs to be unique, eye-catching, distinctive and memorable. The design must also be appropriate to the organization, product or service offered to the end user.
See our portfolio
Remember, image is everything!
(at least in advertising it is) so making your image stand out in a professional manner that best represents your product and best appeals to the end users of your product is so very important in marketing these days.
We use professional digital photographs, unique graphic designs, unique website designs, interesting logos and professional brochures to establish your corporate image.
Contact us today to discuss how we can help you create a new corporate image and identity that will help customers identify you with a professional look and image!
See our portfolio