A great brand starts with a great logo.
Build a brand customers will love by allowing us to create a custom, high-impact logo that makes your business stand out. A logo is one of the most important parts of a company's brand identity. The logo is commonly used on all advertising, marketing and branding materials and the colors and style dictate the theme to all of your advertising styles. All industries need unique logo design to establish its identity. As logo gives your company solid brand recognition, you should choose Web Design Woodlands to create a custom logo for your business. We will research and understand your business and objectives and come up with the best suitable logo design options that create a lasting impression on your customers and potential clients.
We will design you a custom designed logo for a flat rate of $250. We start by getting your ideas, however we can, from a scratch drawing, to an idea in your head, and we create some logo prototypes to pick from. Then we have you pick one and from there work until we can finalize a final logo. Once we finalize we will give you vector graphics you will need for the life of business to use that logo any way you need to.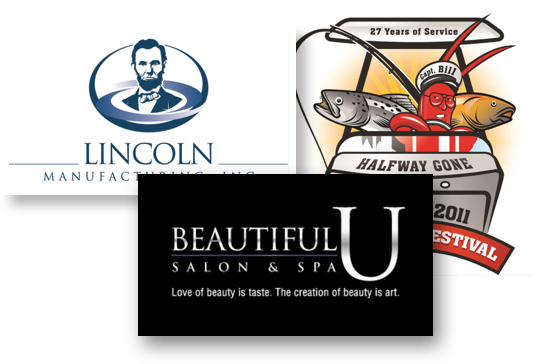 Here are some examples of our logo designs…